TakeMe Order is Shopify for Restaurant that Empowers Japan's Restaurants to Go Digital Easily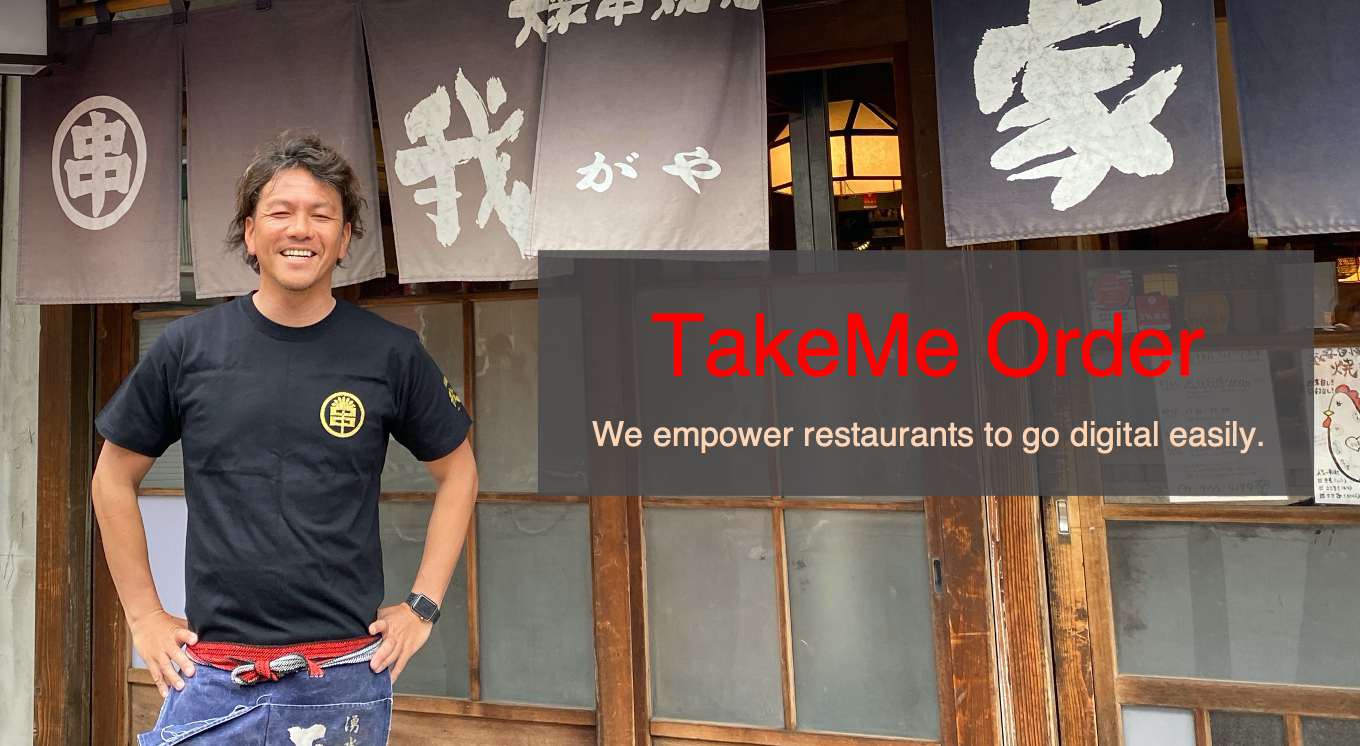 TakeMe Order supports take-out and delivery services for restaurants.
Japan's declaration of state of emergency in early April has made the whole nation stay at home.  This is not a very encouraging news for a country with 1 million restaurants and cafes, the highest number in the world. From Tokyo to Osaka, restaurants that typically serve dine-in customers, now struggle to connect with their regular customers or attract new ones.
To address this issue, TakeMe Co. Ltd., the "All-in-One" mobile payment company, launches "TakeMe Order" to support restaurants impacted by the COVID-19 disaster by enabling them to receive take-out, delivery, and dine-in orders online.

<What is TakeMe Order?>
Similar to what Shopify does with online retailers, TakeMe Order is an e-commerce platform for restaurants. TakeMe empowers restaurants to go digital easily by having their own online sites for take-out, delivery, and dine-in ordering.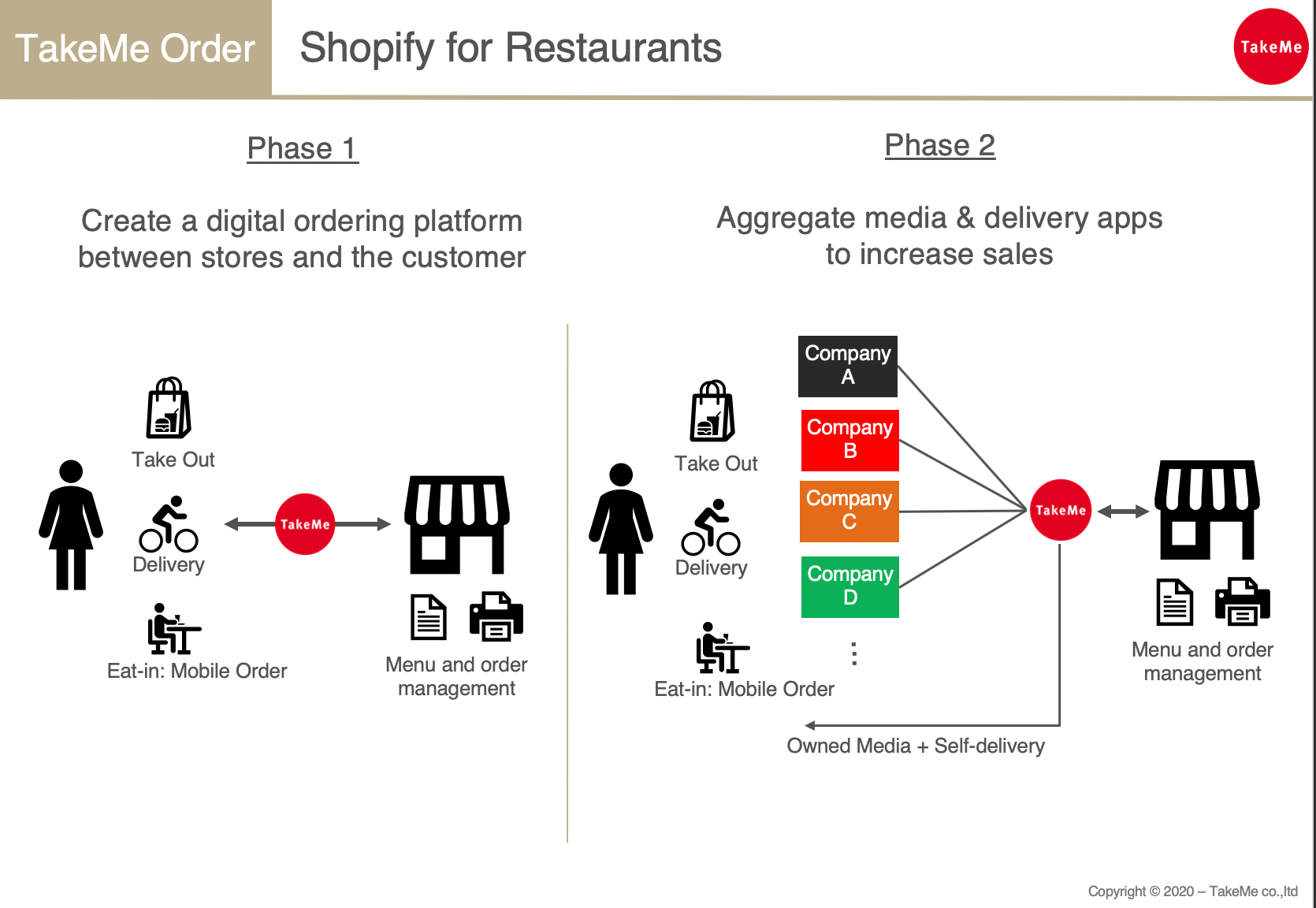 TakeMe Order 3 key values are:
accept take-out, delivery, and dine-in order. In the next phase, TakeMe Order will become the platform for restaurants to connect with more sales channels such as Google Maps, Instagram, and Uber Eats, which will increase their number of orders.
To help restaurants build their own customer base as their core asset and reach their customers through QR codes and weblinks with various campaign capabilities.
To simplify payment and restaurant ordering system into one terminal and one work-flow by aggregating various payment and ordering channels.
Customers can order take-out or delivery by scanning the QR code, placing orders and paying on their smartphones easily.

COVID-19 Support Campaign!
The initial fee is Free forever. The monthly fee is free until the order amount reaches 20,000 JPY per month.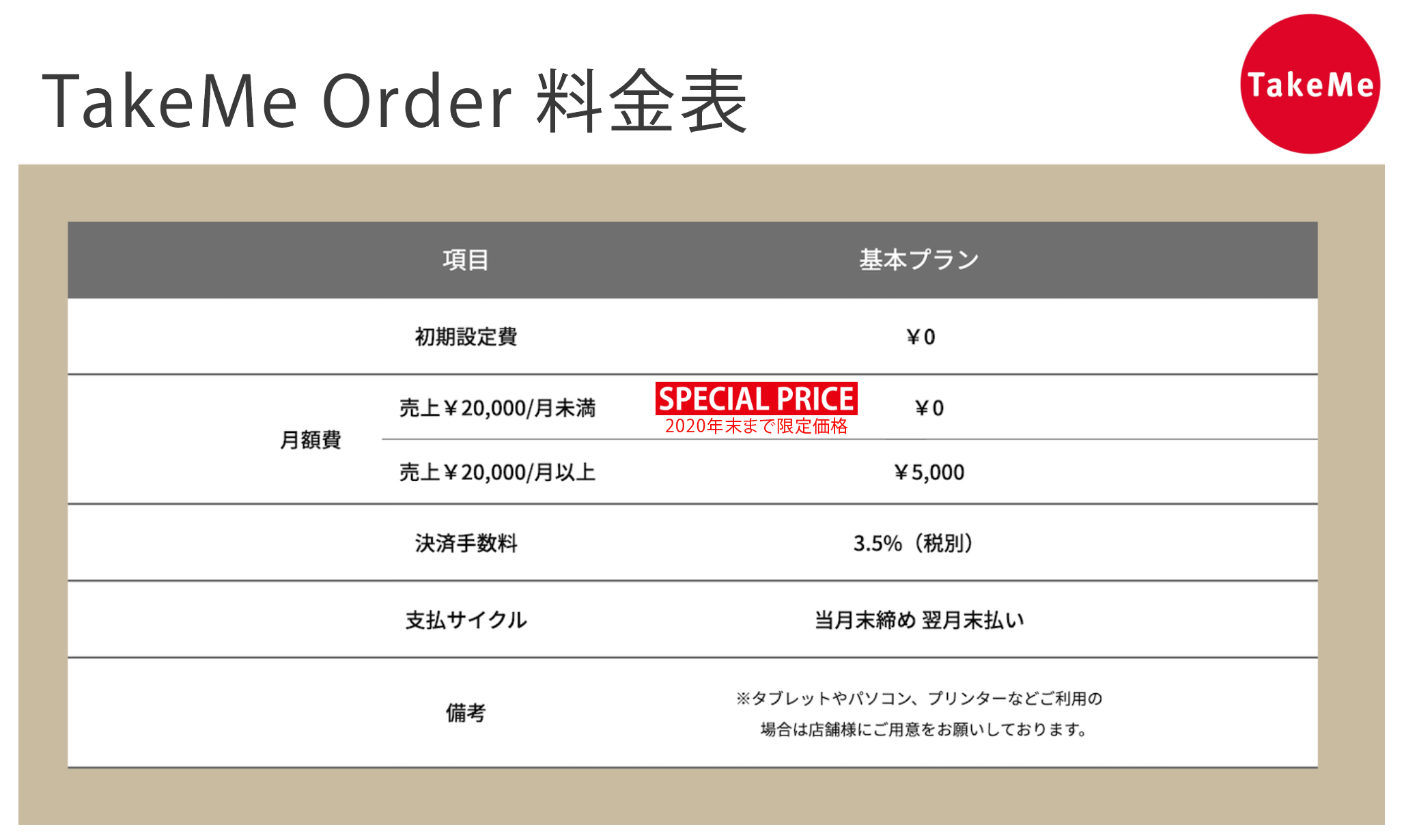 Advantages of TakeMe Order
Easy access to restaurants' order sites
TakeMe Order can be easily integrated with Google Maps, or other Online listings, or simply by putting the QR code on leaflets.
Contactless
Orders and payments are completed online, free of physical contact.

Application Start Date
From May 11, 2020, TakeMe Order store registration will begin.
URL: http://order.takeme.com/.
<TakeMe Co., Ltd. Company Information>
Name:                              TakeMe Co., Ltd.
Location:                          Suite 1801C, Shin-Kasumigaseki Building,
3-3-2, Kasumigaseki, Chiyoda-ku, Tokyo
CEO:                               Lu Dong
Established:                     December 2015
URL:                                 https://corp.takeme.com/
Main services:
・Global multi-payment service "TakeMe Pay"
/lp/takemepay/
・Japan Foodie, a restaurant reservation service for foreign visitors to Japan
https://corp.takeme.com/reservations/